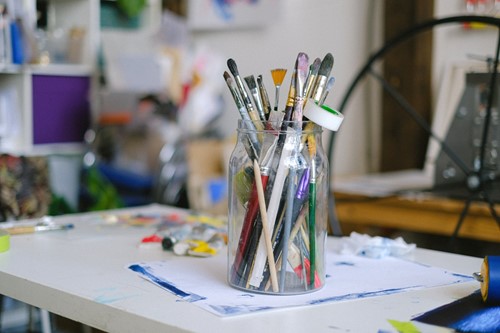 Whether you are dabbling into your first DIY home decor project or you are an experienced crafter, you may find that you make a few mistakes or hit a few roadblocks along the way. Fortunately, there are many seasoned experts out there who can give you advice and guidance as you work through any project.
These DIY tips can help make any project easier and more fun to complete:
Gather All Of Your Materials Before You Begin the Project
Regardless of the size and scope of your project, you are going to want to make sure that you have all of the materials and tools that you will need before you begin it. It can be very frustrating and difficult to pause in the middle of the project because you do not have the right products to finish the next step. This also can leave you vulnerable to mistakes during the process, so it's best to review the materials required and make sure that you have everything on hand before you get started.
Choose a Project Suited to Your Skill Level
It's always exciting to take on a DIY project, especially a home decor project that is going to have pride of place inside your house. However, it's best that you select a project that is well-suited to your personal interests, skills and talents. It is important to review the instructions for any project before you buy your materials and decide to take it on. This will give you a good idea of whether it is the right project for you at this time.
Be Mindful of Your Budget as You Customize Your Project
One of the reasons that many people take on DIY projects is that they are more affordable than purchasing a new product from a store. However, it's easier than you might think to blow your budget by upgrading the materials that you use or customizing the project so that extra products are required to complete it. Whenever you decide to deviate from the original guide or instructions, make sure that the changes fit within your personal budget for the project.
Make Sure You Have a Dedicated Space for Working on Your Project
Not every home decor DIY project can be finished in a matter of hours. In fact, some may even take days or weeks. To be successful, you will want to create a workspace in your home where you can spread out your materials, work on the project and complete each step without having to clean up after each crafting session.
Allocate the Time Needed for the Entire Process and Don't Rush Through It
Most DIY project guides will give you an estimate of how much time it will take to finish. Pay attention to these timeframes and try not to rush through it. You will get the best results if you take the time that is needed to truly finish the project correctly.
Just because you are doing a home decor project yourself doesn't mean that you are going it alone. Remember that there are many resources available to help you complete just about any project. Don't be afraid to pause from your work and look up how-to videos and guides that will allow you to move forward without any frustrating mistakes.